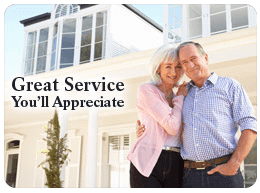 "To the 20/20 Crew- All of you:
You are all very dear to me now as I sit enjoying the lovely cool air in my home!
Never have I seen a group work so diligently with a determination to finish the work before leaving.
I'm so grateful to each and every one of you.
With deepest gratitude and admiration."
Arline A. Hulton 6/13/17
(55 Reviews)
(64 Reviews)
(17 Reviews)
(209 Reviews)
(44 Reviews)
(59 Reviews)
(18 Reviews)
(21 Reviews)
(7 Reviews)
(2 Reviews)
(2 Reviews)
5
Stars rated.
Besides being on time, professional and responsive to any questions I had he showed concern for the condition of the air conditioning equipment.
5
Stars rated.
Brett did a very thorough job with the routine spring maintenance on my heat pump system. He explained everything he would be doing before he started and then reviewed everything with me when he was finished. He was punctual and polite; a pleasure to deal with.
5
Stars rated.
What a nice, knowledgeable and professional technician!
5
Stars rated.
Will is friendly, patient, thorough and above all, professional. I know that whenever he is on the service call, any and all issues with my HVAC system will be resolved to my complete satisfaction. He is outstanding!
5
Stars rated.
Dylan has serviced our AC system several times. He is always professional, knowlegable & helpful.
5
Stars rated.
Very knowledgeable and informative. Very helpful
5
Stars rated.
Dylan was very efficient and went the extra mile to clean our AC unit.Checked our furnace filters and replaced old ones.He is very courteous and respectful of our house, using shoes covers while in the house.We give him 5 stars!!!
5
Stars rated.
Great service!! Very knowledgeable
5
Stars rated.
Brett is polite, energetic and knowledgeable. He communicated what required attention and why. He was careful and technically adept. We are confident that our A/C will be in tip-top shape for the upcoming season. Bravo!
5
Stars rated.
This young man is a great representative for 20/20 Air. He is prompt, respectful, polite and efficient. You are lucky to have him. You can send him here to service the heating and air conditioning units any time.
5
Stars rated.
Thorough, curtious, on time, knowledgeable
5
Stars rated.
Dylan was very thorough. He took the time to review everything with me. Great service.
5
Stars rated.
Very pleased with the quick response that 20/20 has for emergencies (no heat in 15 degree weather) and quality of maintenance repairs, work done and technicians.
5
Stars rated.
It was a pleasure having Dylan service our Lennox unit. Extremely knowledgeable and courteous! Hope he comes back to service again. Very patient in explaining the workings of this unit!
5
Stars rated.
This rating is specifically about our service rep Brett who was on time, courteous, knowledgeable and took the time to explain recommendations and alternatives available to us to keep our systems running.
5
Stars rated.
Great installations. We've had them install three systems: A full (3 zone) AC, a ductless system in a detached garage, and a full-on (4 zone) oil fired boiler system in our home. All work has been A+. I do most work around my house myself but when it comes to AC or boiler work, I want to leave that to the experts. These guys are the experts.
5
Stars rated.
Very courteous, professional, explained everything in detail, efficient. Hope too see him again!
5
Stars rated.
Dylan and Will are very helpful and thorough.
5
Stars rated.
Dylan was very responsive in identifying issues w/ my system and has always done a great job. However, the management of the company and scheduling of service lacked any resemblance of customer service. I had used 20/20 5x prior to this experience ànd as a repeat customer am shocked at the conduct of the office management. Thru their inability to be proactive they felt it was acceptable to wait 10 days for repair of my furnace and the ability to have hot water. When I asked to speak with the owner I was given the "IM THE ONLY BOSS" here answer. The clincher is they expect you to wait for them to order parts for routine repairs, which most would have in stock. Then when you're not willing to wait 10 days for them to get their act together believe you should be charged the service fee that would be applied against repairs. This is the first review I have written because I have never had a service provider conducted business in such an unprofessional manner. Do not call 20/20 if you want timely repairs although they are great at diagnosing, office is rude and follow thru nonexistent.
5
Stars rated.
Quality service as evidenced by my most recent visit from Dylan, who was very friendly and professional and completed the necessary repair in a quality manner.
5
Stars rated.
Dylan was great!!! Professional, knowledgable and very helpful. He took extra time to explain about my gas furnace.
5
Stars rated.
5
Stars rated.
Andrew & Will are rad and super helpful! Fast and efficient services, would definitely recommend
5
Stars rated.
Dylan was able to fit me in after an opening had occurred. Dylan was professional and inspecting everything including the plumbing. 2020 Air has been responsive and professional in all my needs.
5
Stars rated.
Dylan was punctual and professional. Very enthusiastic about helping and offered sound advice.
5
Stars rated.
Utilized 20/20 Air to install new furnace and air conditioning system. They were very reliable and followed through with excellent communication throughout the entire process from proposal to completion of the job. Service Specialist Brett did a great job and had a upbeat attitude and got the job done. Service Specialist William also did a great job and not only listened but was able to determine what was causing a recurring problem with the circulation of our air conditioning; he took the time to explain the problem and solution. William was also on top of the getting the job done in a timely manner even with complications and part problems. Highly recommend 20/20 Air!
5
Stars rated.
Dylan clearly cared about us. He was prompt, polite and informative as he worked on the problem, explaining every step and the whys and wherefores of it. He gave me options in regarding steps I might consider doing and the cost of them doing them. We feel that we got a good value for the work and signed up for the annual service contract. Peter & Lynn Mastalli
5
Stars rated.
We just had a service call as part of our annual service plan and Dylan Cherry was professional, efficient, and best of all didn't try to add on services or products not covered by our service plan. He was courteous and answered all my questions. I would highly recommend him and 20/20 Air!
5
Stars rated.
Dylan Cherry arrived on time, explained work he was doing and was very pleasant!
5
Stars rated.
Dylan was right on time for our appointment and explained everything he would be doing for routine maintenance check on my system. He was very thorough and made note of things which may need to be done in the future. He is very polite and respectful. I am very appreciative of a job well done.
5
Stars rated.
Dylan was excellent, on time, courteous and explained the issue I was having clearly. I've been using 2020 for many years and never dissapointed.
5
Stars rated.
The hot humid days this summer were no problem for me due to the fine Air Conditioning installed by your company last year. I'm thankful for the skilled efficient servicemen keeping the system running smoothly
5
Stars rated.
Every time they send someone to check and/or service our air conditioning and plumbing, we get the best people around. They are friendly, helpful and very professional. This time it was Dylan who has been here several times, and he was no exception. Thanks very much!!!!
5
Stars rated.
I had a nice young man named dylan look at my air conditioner.told me what he thought and fixed the promblem.very professional.enjoyed talking to hjim too.
5
Stars rated.
Dylan was friendly, professional, and knowledge. Awesome service, as always, from 2020 Air.
5
Stars rated.
Dylan arrived on time, asked a few questions and went right to work solving my A/C cooling issues. Very professional from the time he walked thru the door till the time he left. Will request his services if I need any repairs in the future.
5
Stars rated.
Brett is very professional and knowledgeable. I was very happy with his service
5
Stars rated.
Dylan was very courteous, honest , efficient and thorough. He checked every aspect of the a/c system as well as the plumbing and was pleasant throughout.
5
Stars rated.
5
Stars rated.
Very efficient and timely, great service.
5
Stars rated.
We had our air conditioning system yearly maintenance today, and Dylan was our service technician. I was impressed with how professional and personable he was. He made sure to respect our wishes to keep our pets safe (cats) while he was moving through various areas of the house. I think he was the first service person I have had here that made a point of keeping an eye on the cats and making sure they didn't get into trouble. Dylan was very knowledgeable about working on the various aspects of the entire air conditioning system. He explained everything he worked on with our system and made it clear what our options were for long term care of our system. He did not make it all about making more sales. He did a good job of explaining what we might need going forward, left me with information of some of our options, and did NOT pressure me to put a bunch of add-ons into the service call. That aspect was refreshing. It was nice to have a service technician help me maintain my system, without making me feel guilty for not signing up for hundreds of dollars of extra services. Dylan did a great job and I think 20/20 Air is lucky to have him as an employee. I would trust him to do all our work going forward, and I highly recommend him and 20/20 Air if you need air conditioning help.
5
Stars rated.
We are on the annual maintenance plan for 20/20 Air. Dylan was the service rep who performed this year's check up. Very knowledgeable, polite, amiable, helpful. From the day our AC system was installed 20/20 Air has been wonderful to work with. We've had no problems. I'm not sure whether that's because we have it checked annually or because it's a good system. Very good company to work with.
5
Stars rated.
I have always been pleased with the service from 20/20 Air . Right from the start when I received a quote for my new system, everyone has been polite, efficient and knowledgeable. The service has been very reliable. I highly recommend 20/20 Air.
5
Stars rated.
Dylan was punctual and very thorough in performing a routine maintenance check on my heating/cooling system. He is very knowledgeable. He explained everything and made some suggestions for future reference. He was very polite and a pleasure to do business with. I highly recommend 20/20 Air.
5
Stars rated.
Dylan solved my problems quickly and efficiently. His expertise was much appreciated.
5
Stars rated.
Dylan is very professional, used his boot protectors, and gave a very good explanation of the work he performed and any necessary maintenance that is required.
5
Stars rated.
Dylan C, was our technician and was very thorough in checking our system and replacing the filter. He did recommend an item that should be taken care of in late May or June. He was very professional and left us with a good feeling about the 20/20 Air company and the condition of our A/C system.
5
Stars rated.
Dylan did a great job and solved an issue we were having.
5
Stars rated.
I have used 20/20 Air for several years for simple maintenance, solving problems, and installation of a new a/c system. I have always found the people on the phone, and the technicians who do the work to be professional, courteous, and ready to answer my questions in terms I can understand. They go the extra mile, and I appreciate it. Highly recommend 20/20 Air.
5
Stars rated.
Dylan showed up at the scheduled time and was very professional from the beginning. I took him to the a/c unit in the basement and he got to work. He explained what he was doing, answered my questions and described the different parts of the system. Then he trudged out in the snow to check the outside unit. When he finished, we discussed the need for some future work in the warmer weather. All in all, a very thorough and professional job.
See All Reviews
"On September 13 – we had our A/C cooling unit replaced by your company. It was a very difficult installation. The old unit had to be taken apart and removed through a very restricted hole. Also, the new unit had to be installed through that same entrance into the attic. Your installer, Joe, did a terrific job. He made sure that everything was clean and that the unit was in perfect working order before he left. With Joe as your installer, we would not hesitate to recommend your company in the future."
D & M D'Addario, 2012
"Thank you for following up. So far, so good. Thank you for your speedy response. John Magro was very nice, and we were very appreciative of his professionalism."
F Walsh, 2012

For great service for your heating, air conditioning and plumbing needs in CT & NY, call and speak with 20/20 Air today.